There has been a lot of talk about the new rule at second base. Yesterday's ending between the Toronto Blue Jays and the Tampa Bay Rays drew up some controversy. I'll get to yesterday's play later on in this article.
Last year, Chase Utley went into second base and injured Ruban Tajada.
As you can see on this play Utley had intentions on breaking up the double play and the end result was Ruban Tajada getting a broken leg.
So, the MLB and the MLBPA agreed on a rule change for the safety of their players. You must make an attempt to go feet first into the base and try to avoid contact with the fielder covering the base.
Now, let me get to yesterday's play involving Jose Bautista.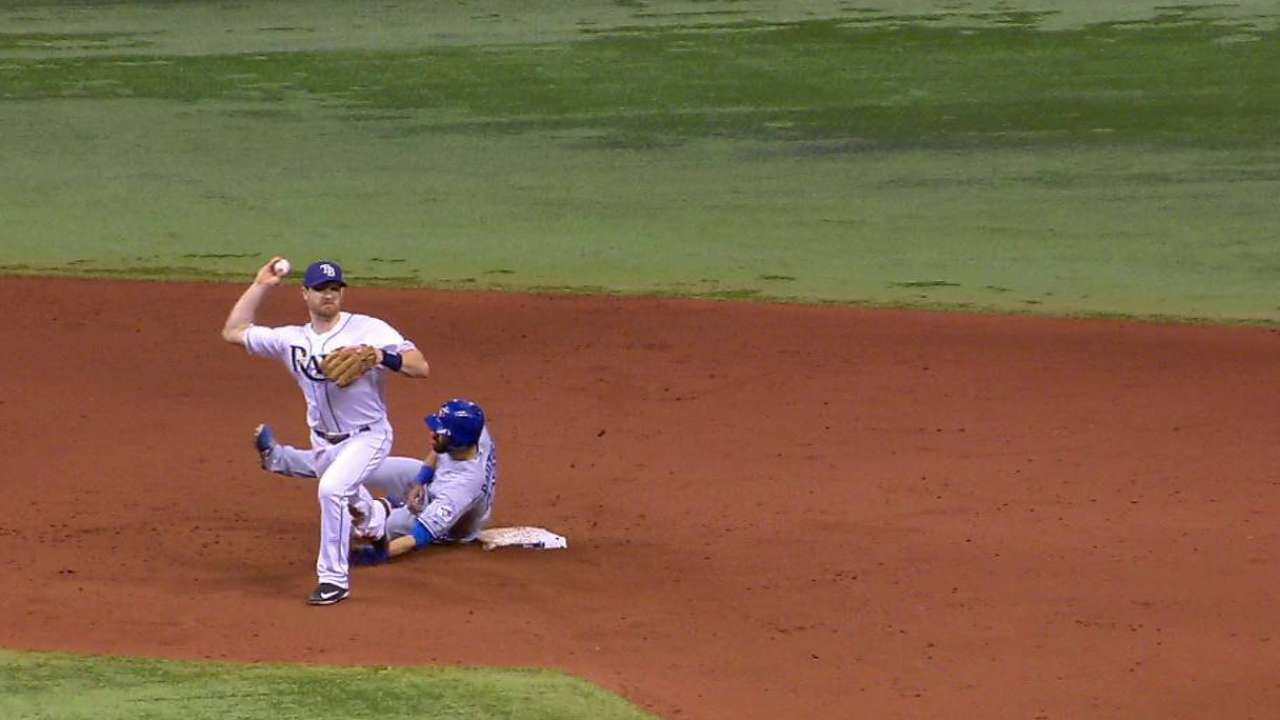 As you can see here Jose Bautista clearly slid into the bag, but he put his hand out and interrupted the double play.

There was controversy in this play, but the key to this rule is safety and MLB got it right to keep its safety for their players.